Have you been to The Volland Store? We like to point out new and unique places to visit on your way to, and/or from visiting us at the winery. One of those destinations is The Volland Store!.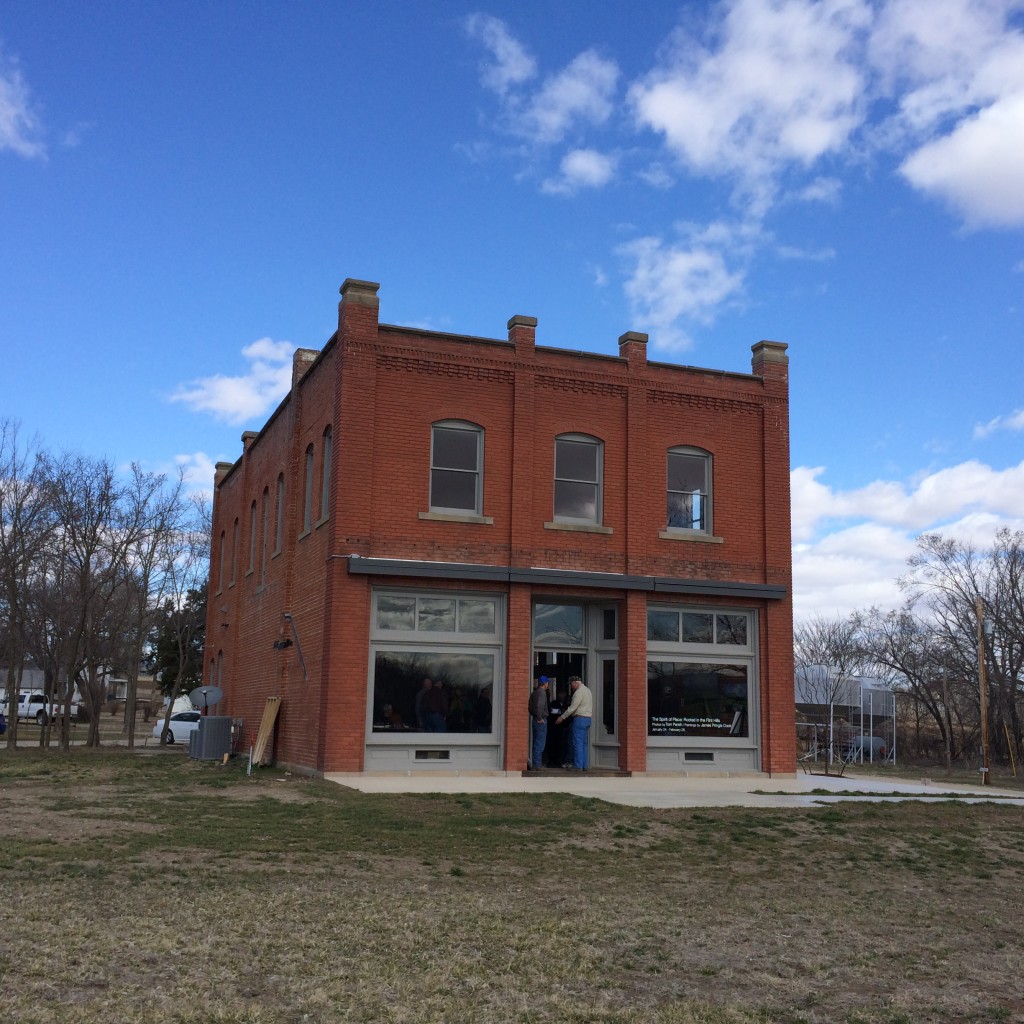 The Volland Store began its storied life in 1913 as the Kratzer Brothers Mercantile. More recently, after sitting for nearly 30 years without a roof, Jerry and Patty Reece have breathed new life into the building to serve as "A Place for Art and Community".  In addition to changing art exhibits the facility is available for events, weddings, or stay the night in the fully furnished loft apartment!
Our most recent visit was to view the exhibit "The Spirit of Place: Rooted in The Flint Hills" featuring the photos of Tom Parish, and the paintings of Jim Cook. At the time of this writing, a new exhibit has just opened titled: "Kansas Farmers, Ranchers, and You."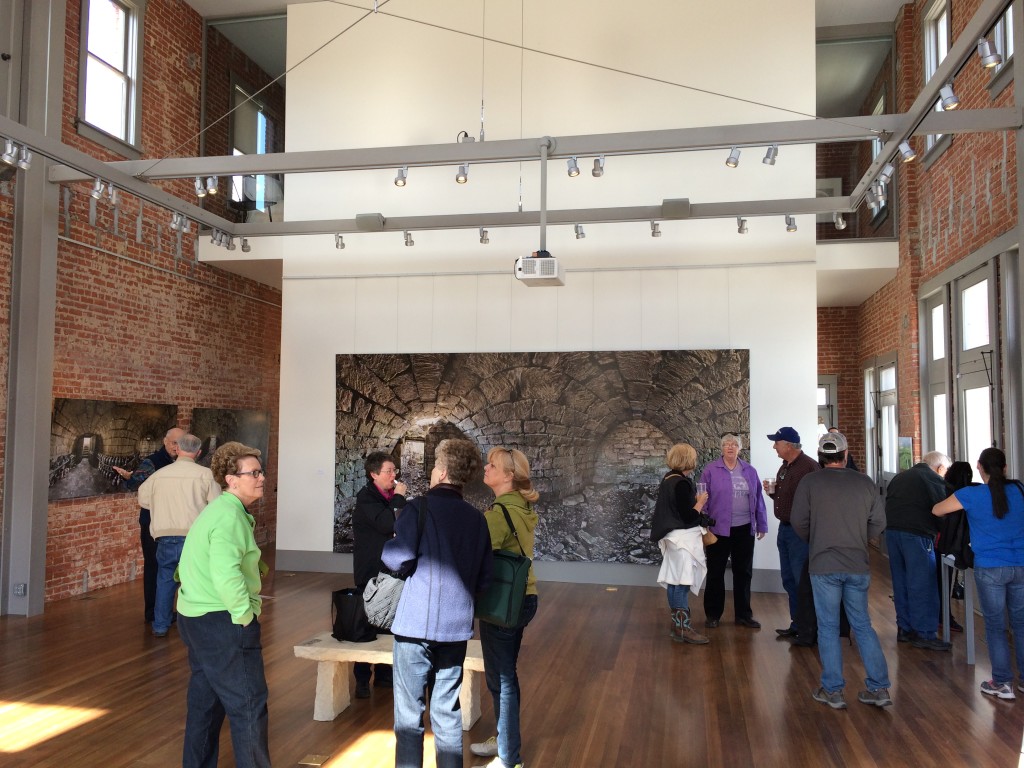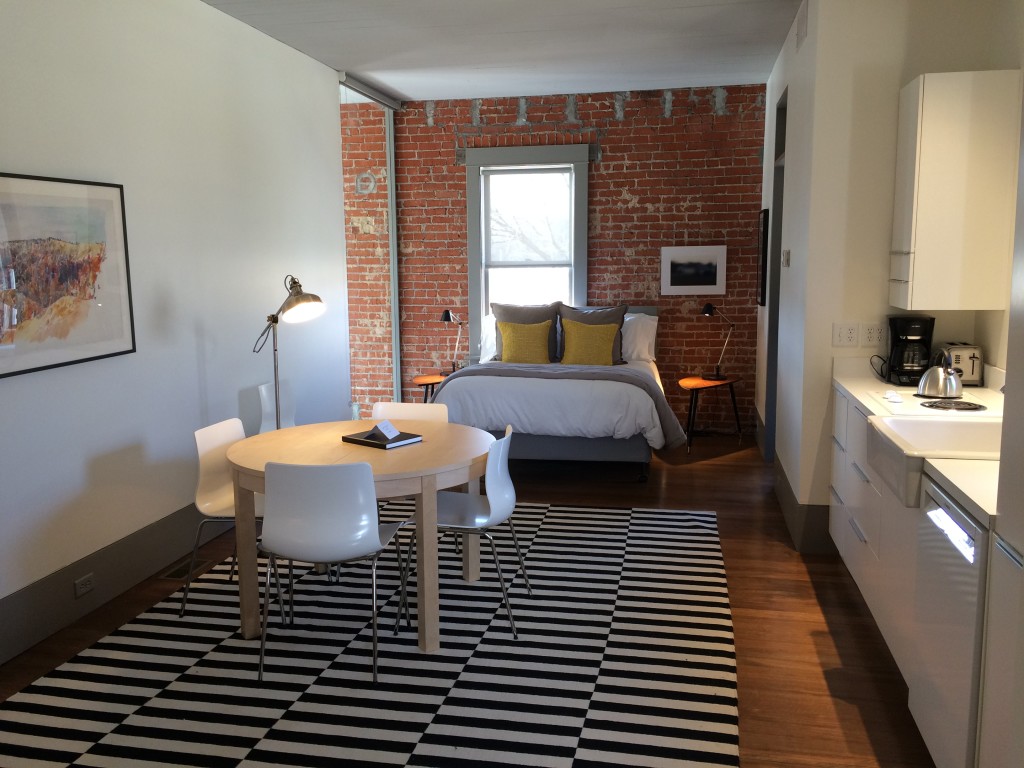 How to get there: The Volland Store is located at: 24098 Volland Road, Alma, Kansas 66401
Hours of operation are:
Saturday 12 PM – 5 PM and Sunday 12 PM – 5 PM
Open at other times by appointment.  Contact Abby Amick at 620-271-2953
Directions:
The Volland Store lies midway between Alma and Alta Vista, just a quarter-mile off Old K-10 Highway, on Volland Road.
The Google Maps link can be found here: The Volland Store
From I-70:
I-70 to the Alma/Wamego/K-99 off ramp (Exit 328)
South on K-99 into Alma
Turn left at flashing stoplight onto Missouri Street
Turn right on 3rd Street (at the museum)
3rd Street becomes Old K-10 Highway at the edge of town
Follow Old K-10 8 miles to Volland Road
Turn left; Store is ¼ mile farther, on your right
From Wichita:
I-35 to the Cassoday/K-177 exit (Exit 92)
North on K-177 through Council Grove to K-4
Turn right on K-4 and then left into Alta Vista
Go north through Alta Vista to Skyline/Mill Creek Scenic Drive
(Old K-10 Highway)
North of Alta Vista, stay right at the fork
Follow Old K-10 to Volland Road
Turn right; Store is ¼ mile farther, on your right
For more information and current happenings, visit their website at: http://thevollandstore.com/
Take a trip out in the beautiful Flint Hills, tell them we sent you, and stop by and see us afterward!
Keep your eyes out for our upcoming post about the Flint Hills arched stone cellars we toured here in Wabaunsee County.
Cheers!