We grow Kansas vines. Now we also grow Kansas Vineyards!
We've begun propagating our strongest Kansas vines to expand the number and acres of Kansas vineyards. Vineyards normally order in vines from out of state. Wouldn't it make sense to  propagate our strongest and best producing vines that have proven themselves in this weather and our soils? We thought so! We're doing just that. This post is the first of several outlining our process.  Stay tuned to learn more!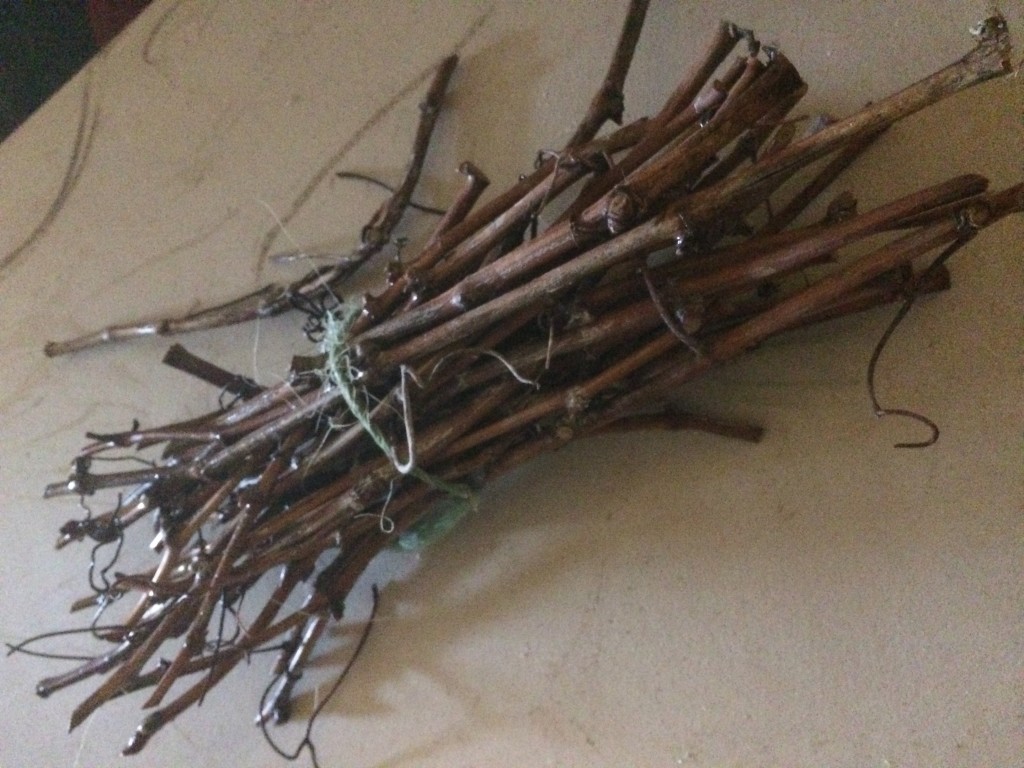 Chambourcin Cuttings
It all begins with pruning our vineyard. These are Chambourcin cuttings obtained from our normal winter pruning. We tie them into quantities of 36, which matches the propagation trays we use.
Plant Bands
These are the biodegradable plant bands we use to root the cutting. They are 2″ x 2″. The cuttings are planted in the ground in the band with the holes allowing for easy root migration.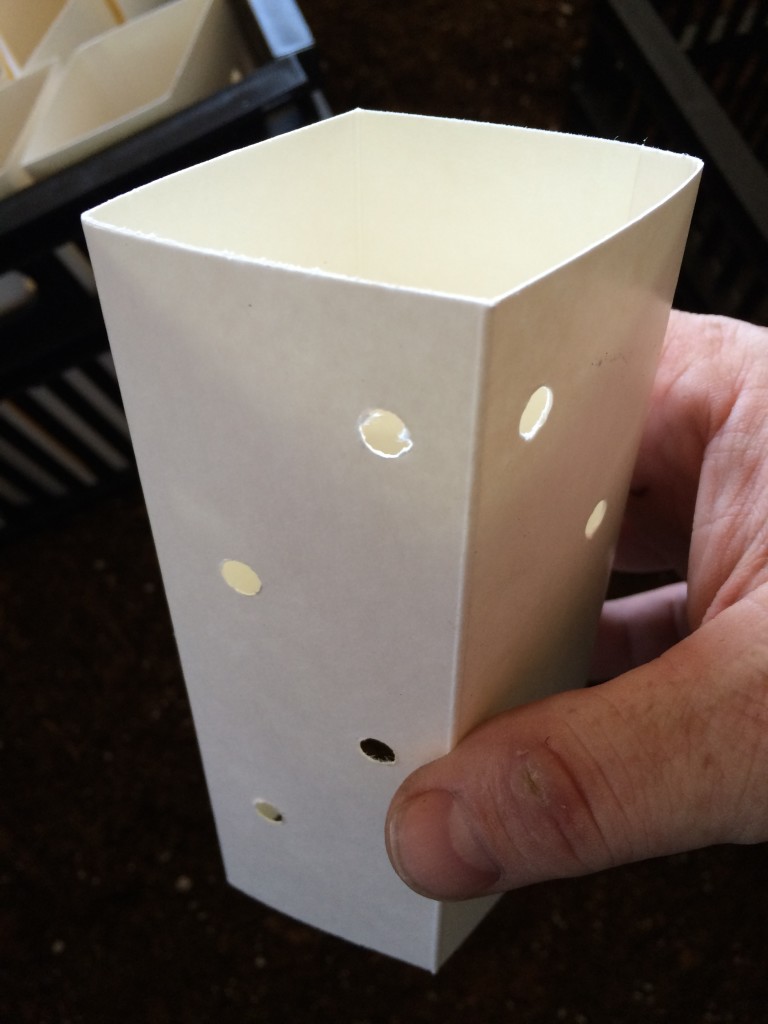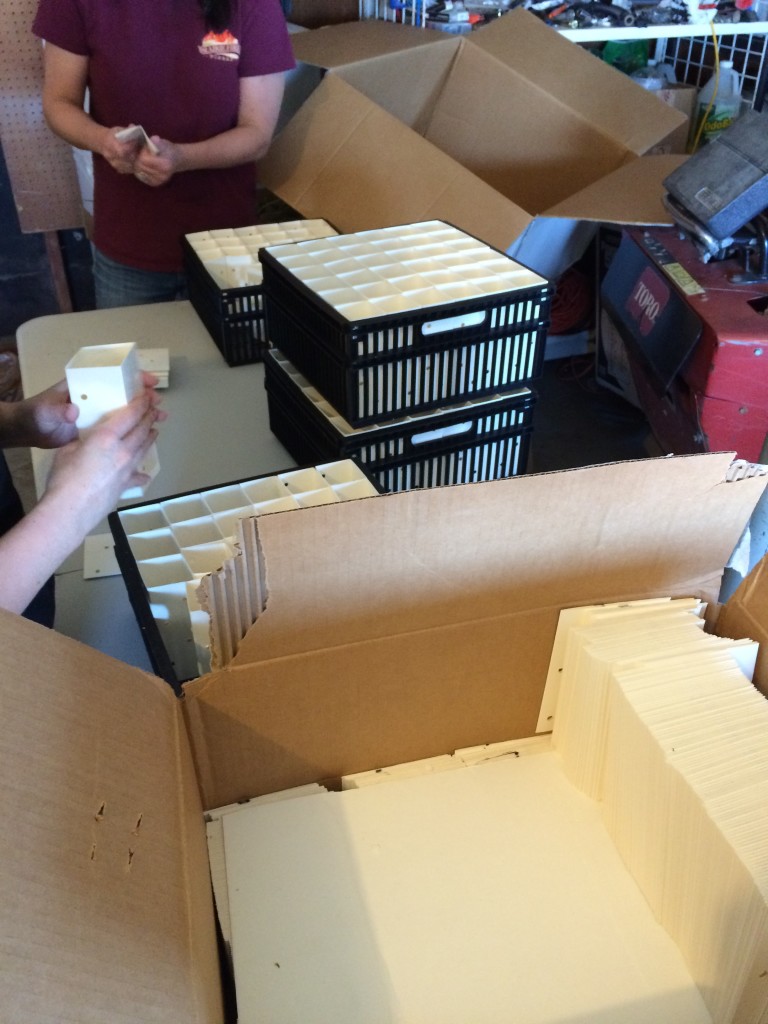 Tray and Plant Band Assembly
The trays and plant bands are shipped separately and unassembled. It takes a great team to put them all together!
Finished Tray
Pictured is a completely assembled tray containing 36 plant bands ready to be filled with our soil mix.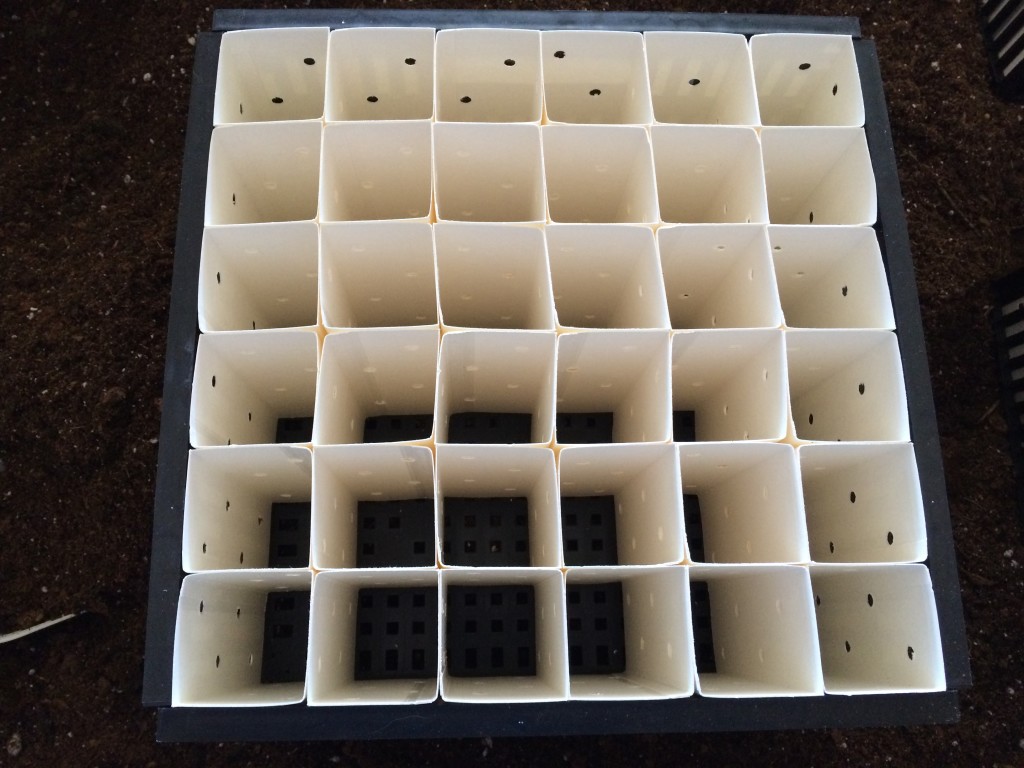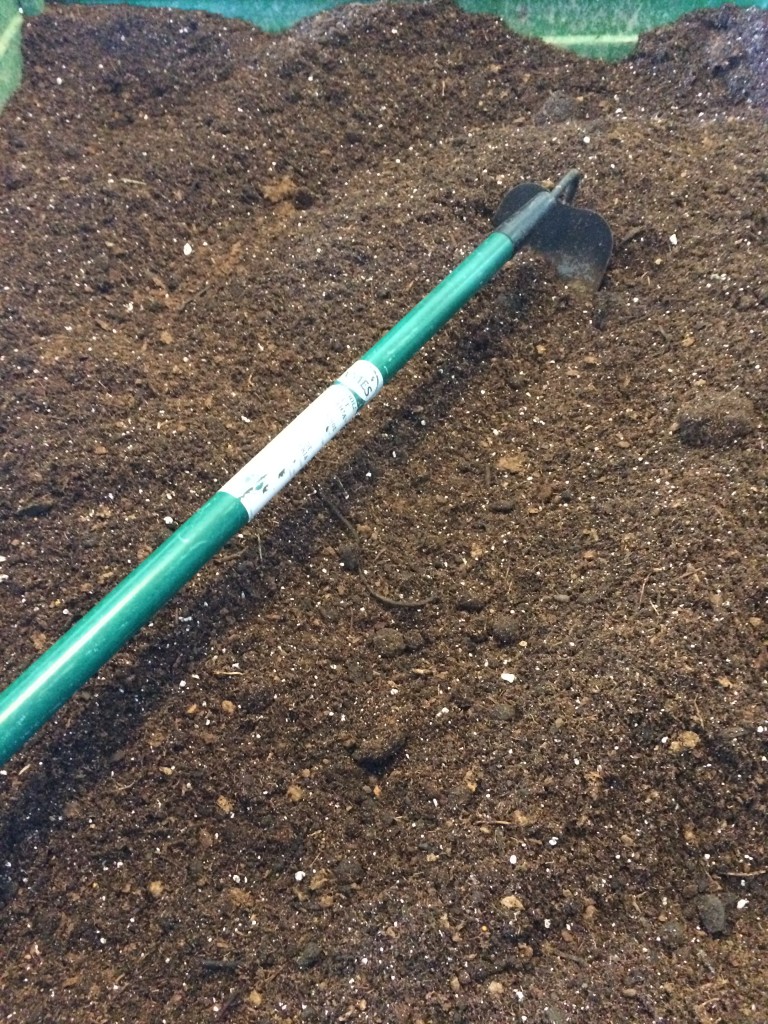 Soil Mixture
We use the bed of our John Deere Gator to mix our soil. The height of the bed makes a good working height for filling the trays. Our mix is a combination of soil, compost, and peat moss. Our focusing is a combination of water retention, good drainage, and nutrients while creating an easy root growth medium.
Full Trays
A full tray is ready to be filed with cuttings.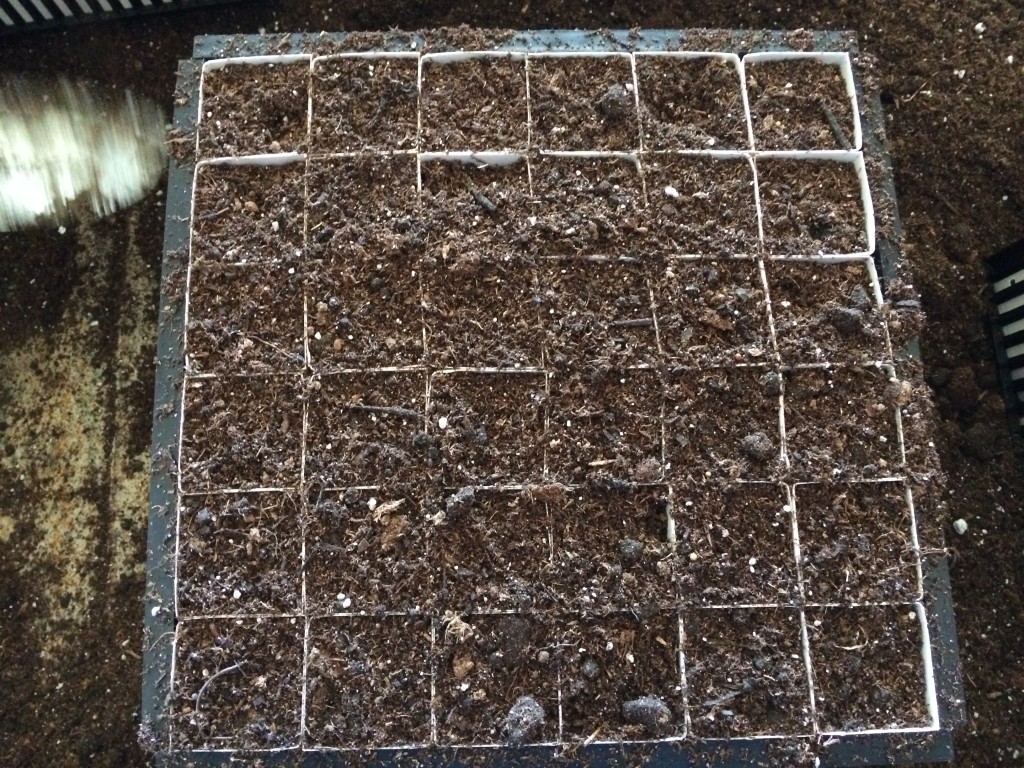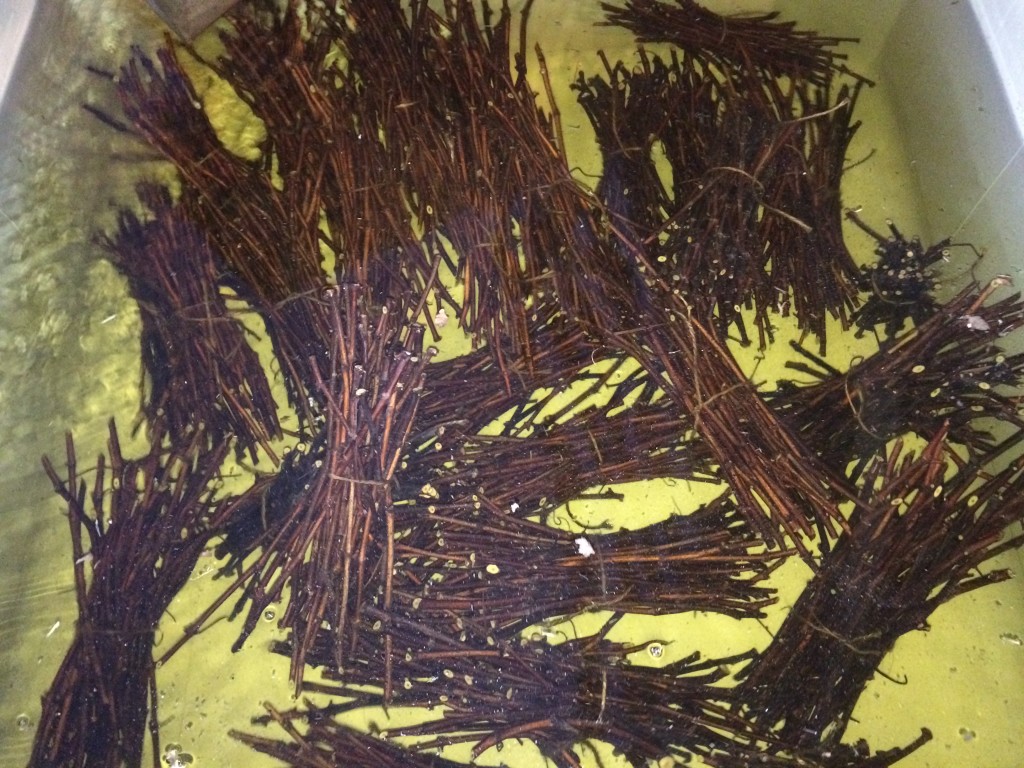 Soaking Cuttings
Prior to planting the cuttings, they are soaked in water until they sink. 12 hours prior to planting, a mild fungicide is added to the water to ensure the exterior bark is free of any fungus.
Rooting Hormone
In order to preserve the original container, we pour a little rooting hormone into a clean container. The base end (basal end)  of the cutting must be the lower end. The polarity of the vine is very important to growing the cutting.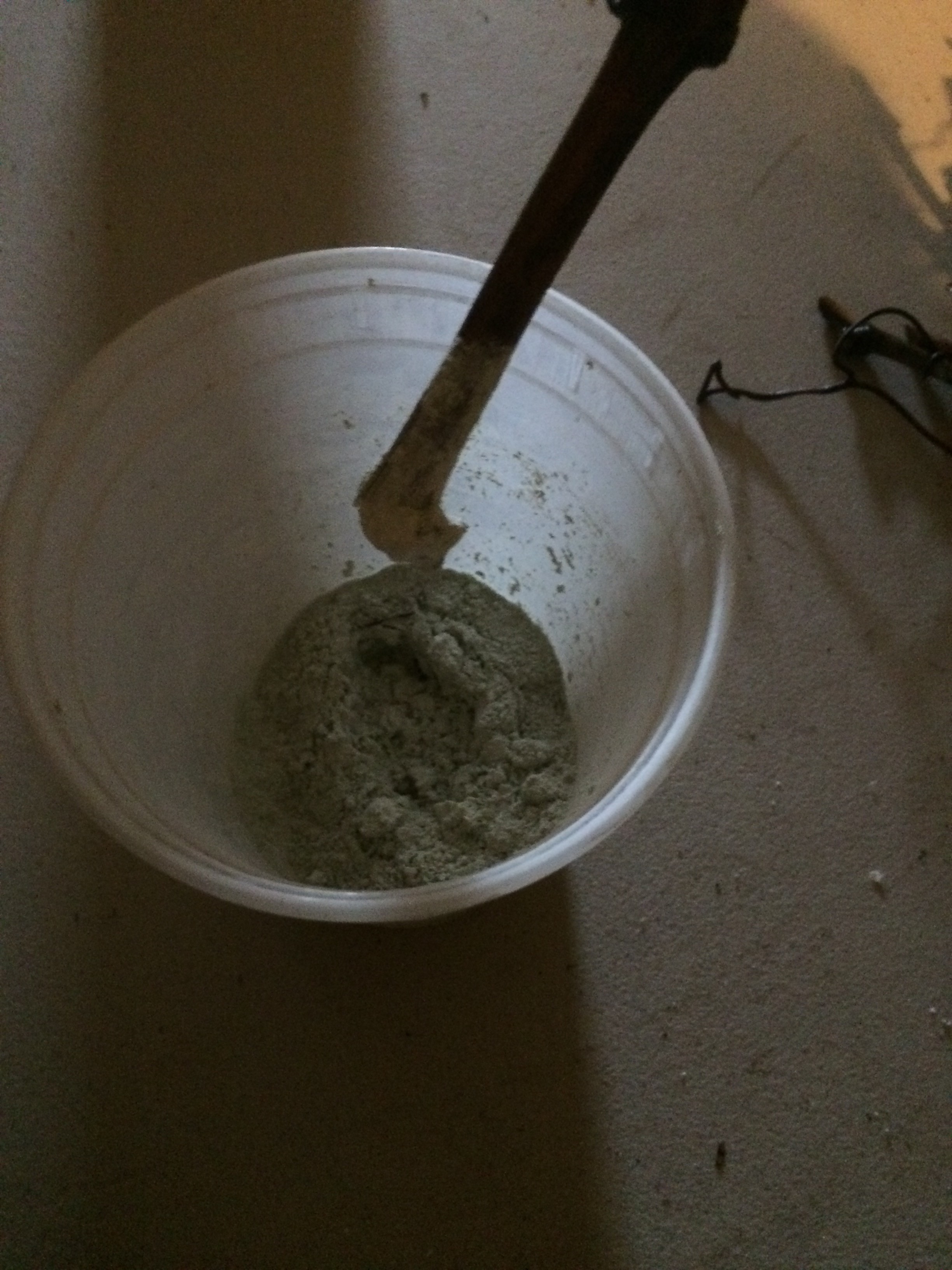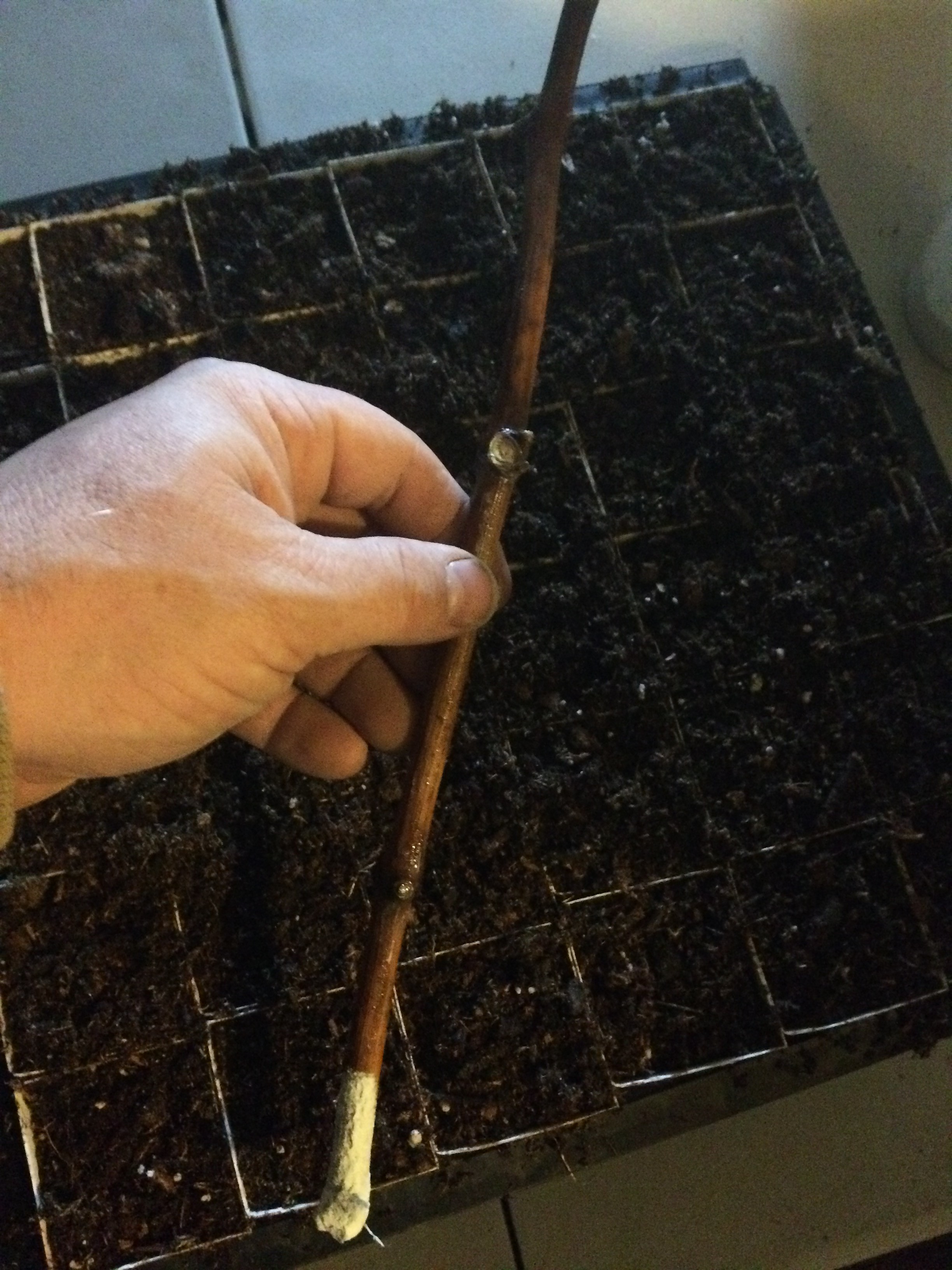 Final Inspection
Before setting the cutting a final inspection of the cutting is made ot be certain the distal end is upwards and the basal end is downward. (Inspecting the upward angle of the bud notch is key.)
Ready to go!
The cutting is planted and ready to go. As you can see there is an indentation around the cutting. We "dust" the tray with our soil mix to level them all off after all of the bands are filled with cuttings.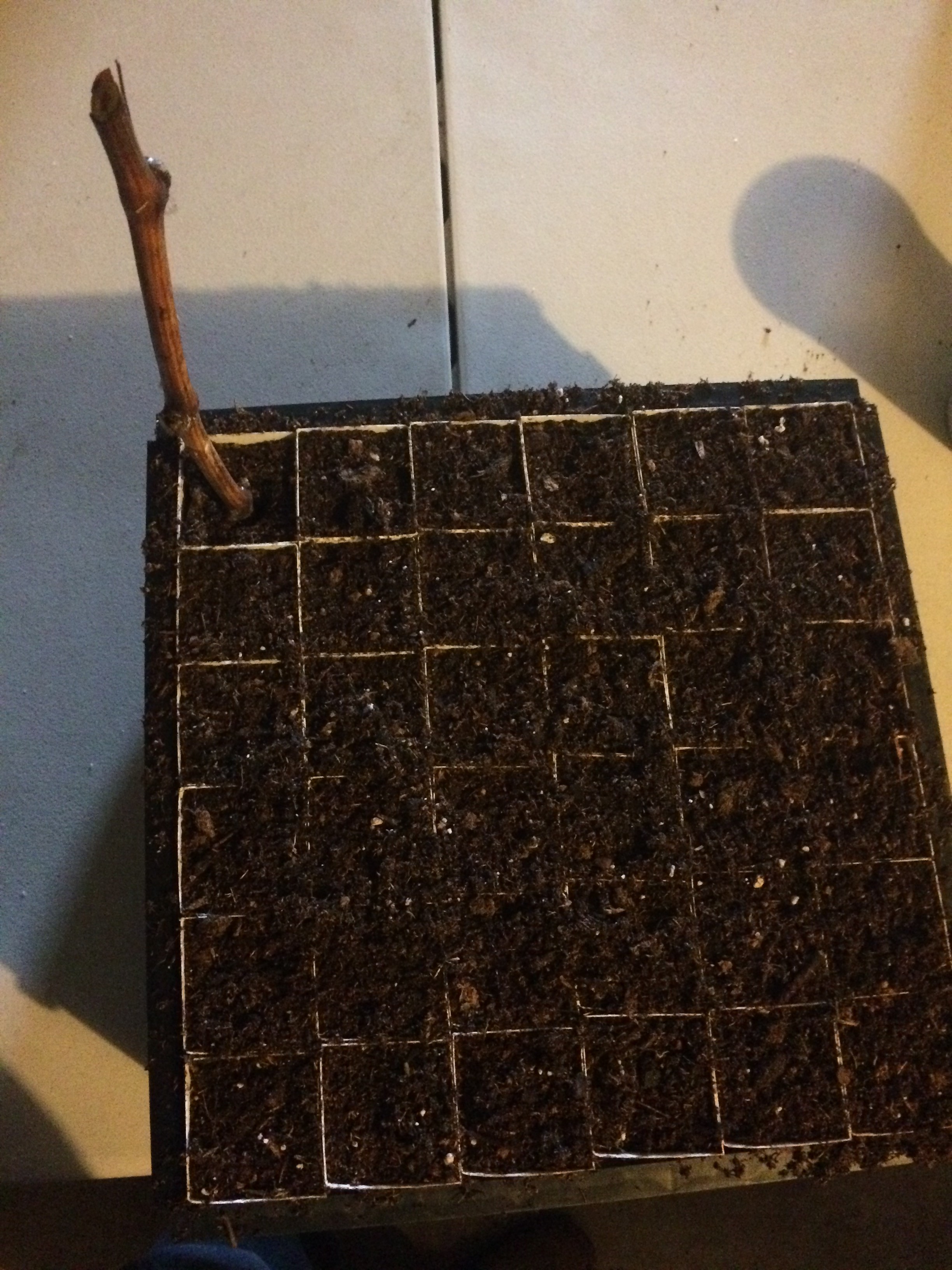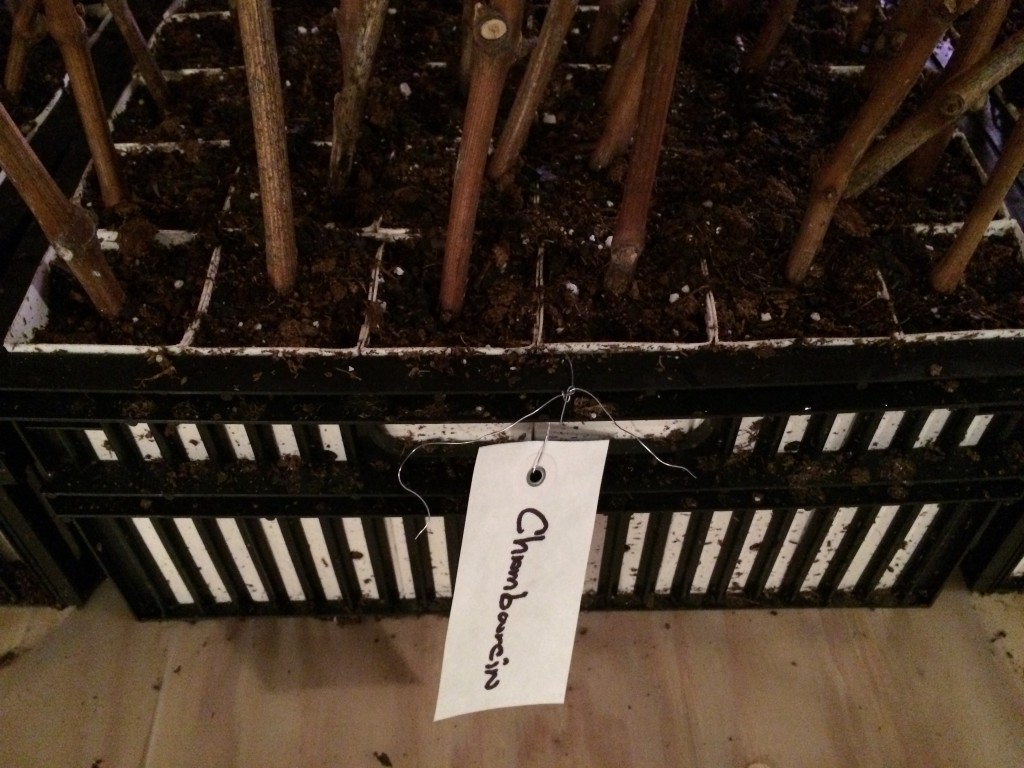 Full Tray
After the trays were filled and dusted off, we attach a waterproof Tyvek tag. Since these will be watered frequently, a non waterproof tab will not survive very long!
Chambourcin
This is what our initial planting of 1,728 Chambourcin cuttings looks like. Now just waiting for bud swell.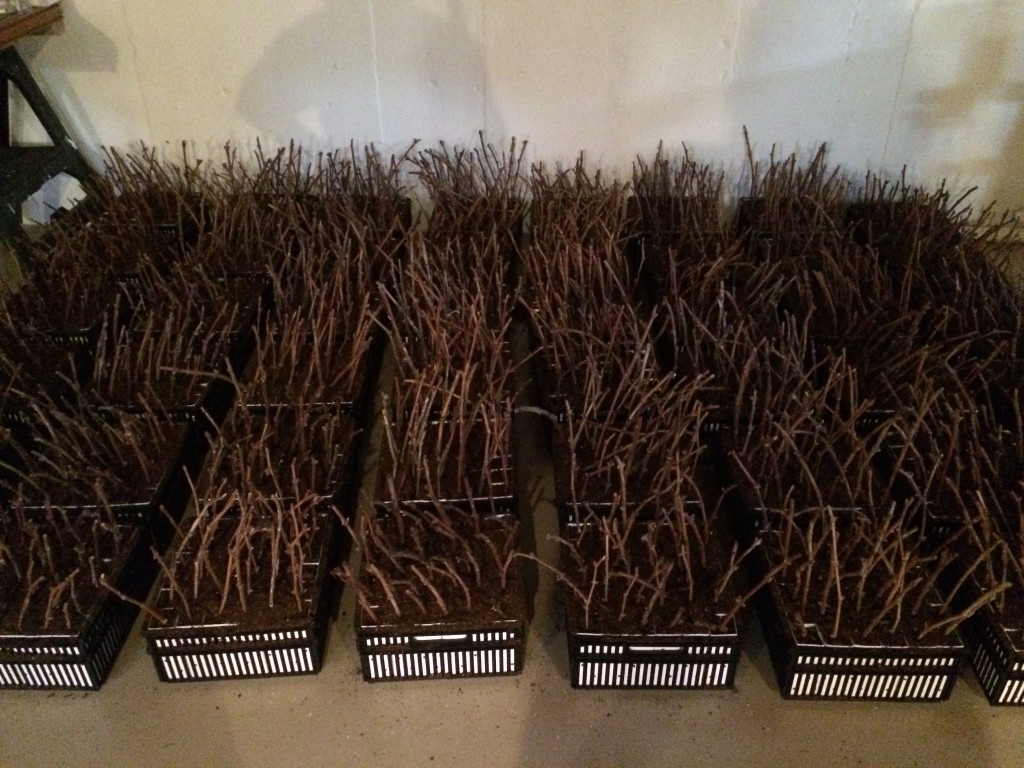 Full House
What started as a small experiment quickly grew to 6,773 cuttings of 8 different cultivars. The buds are beginning to swell, and bud break is occurring on several cultivars as of this writing. Stay tuned for more details to come!