Harvest has been in full swing and we're finally finding some time to write again! Red wine is noted for it's health benefits, but where does the red come from?
Looking at the pulp in the following photo, what color wine would you guess it would produce?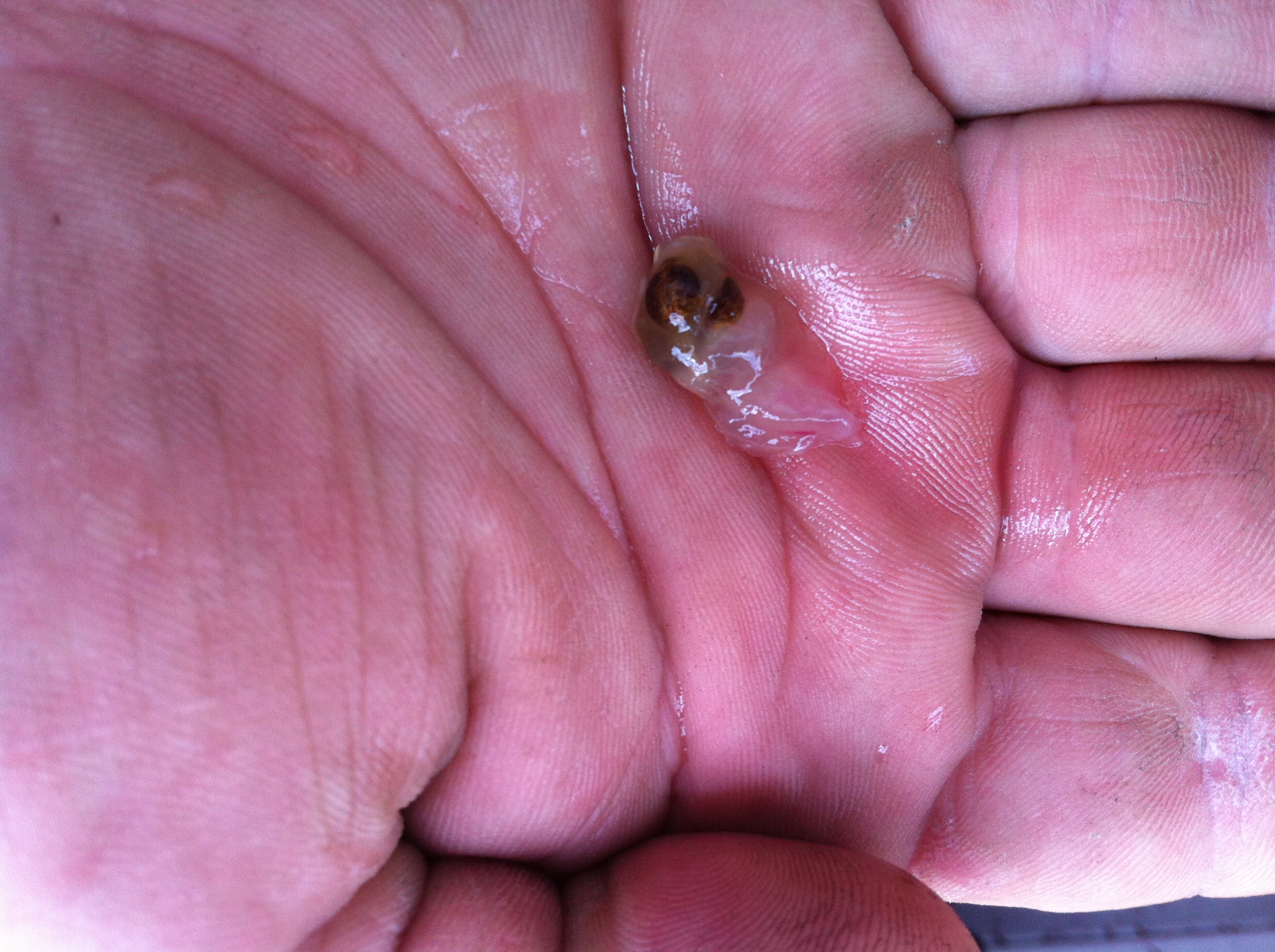 This pulp is from the chambourcin grape, a red we grow here on Bacchus Ranch and the most planted grape in our state by acreage. Below, you will see it shown with approximately a half ton of grapes: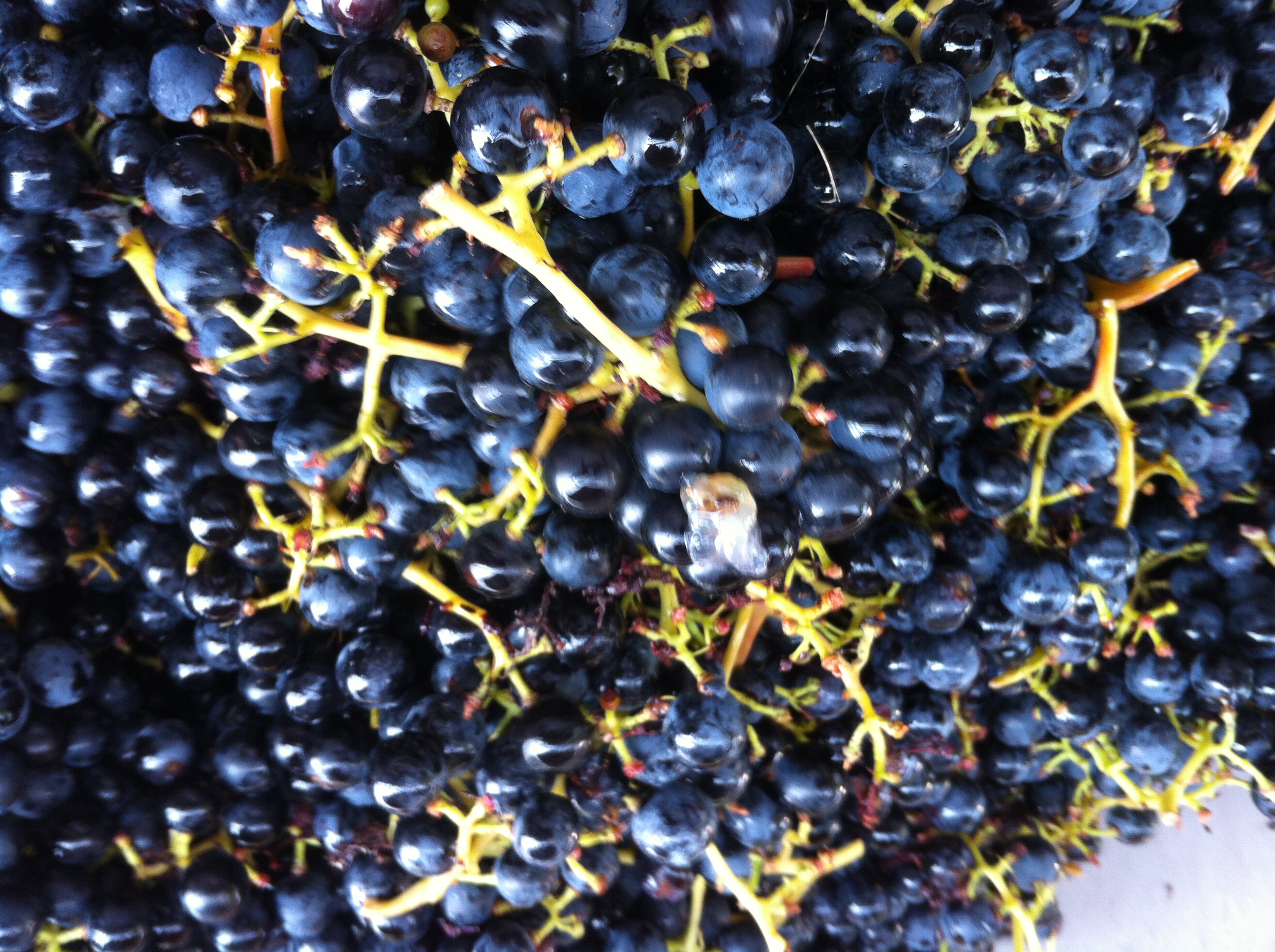 So if the pulp is clear, where does the color come from? Unlike white grapes which are pressed immediately after harvest, red grapes are not. Red grapes destined for red wine are fermented on the skins. The winemaker "punches down" the skins into the must 3-5 or more times daily in order to extract the color, flavor, and tannins that reside in the grape skins. This process can take from 7-60 days depending on the varietal or winemaking style the winemaker hopes to achieve. (Our photo taking is lacking during this busy time! Sorry!)
Once the red wine is determined to be ready to be pressed (for our winemaker it's often in about the 30 day range) the result is this: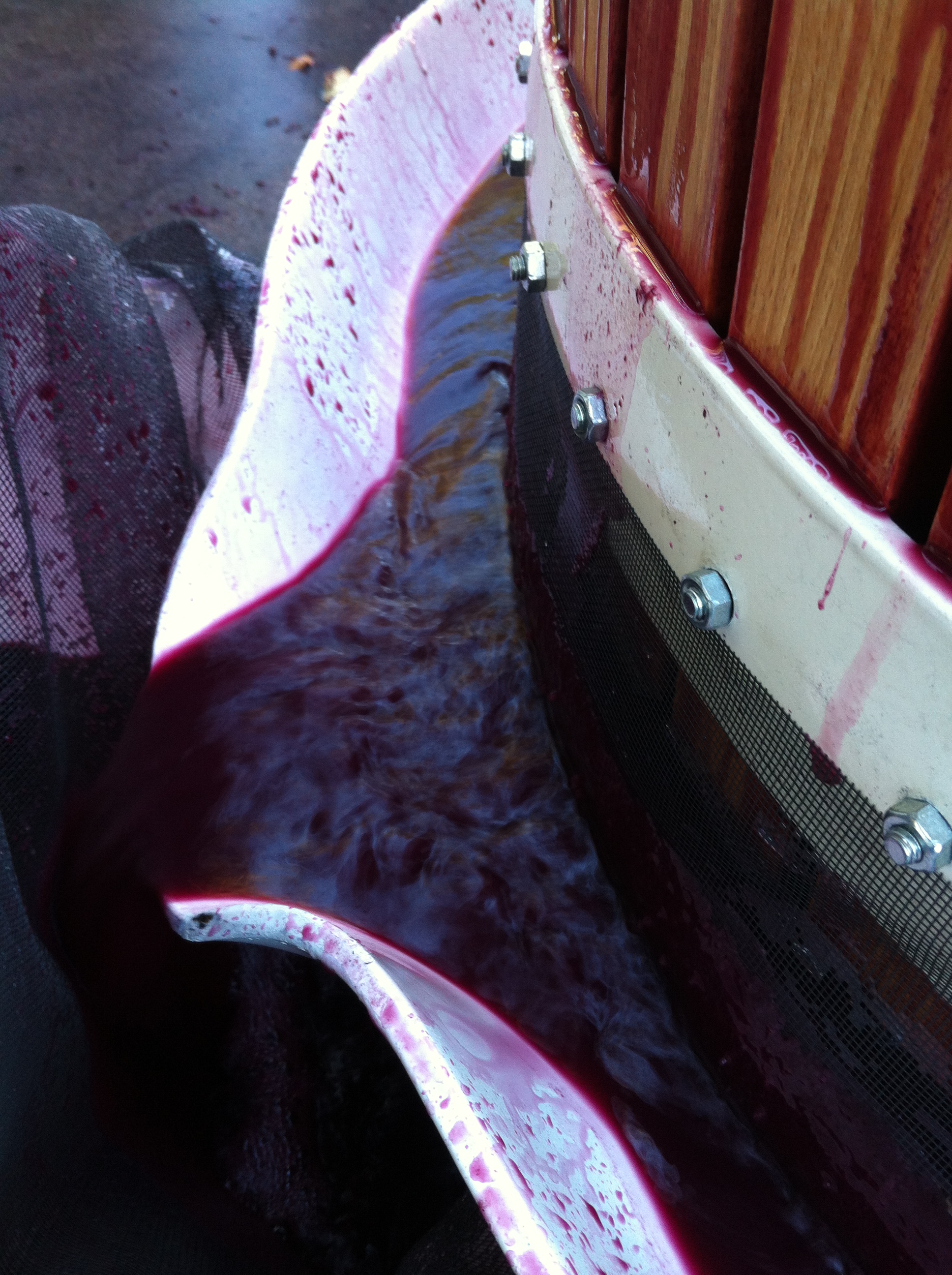 We use dual 70 CM bladder basket presses to press the fermented wine. As you can see it has transitioned from a virtually clear pulp to a deep, flavorful, beautiful red wine.
If you could only smell it! Cheers!