After we press out our red wines each fall, we are left with quite a bit of grape skins, or seeds, also referred to as pomace. These normally make there way immediately to the compost pile to be returned to our soil. At the end of harvest last year, we discover a post a friend of ours had posted of a family recipe he believed might not be well known outside of the tiny village where parents grew up. Their village is close to Calcinelli in the province of Pesaro (Province of Pesaro & Urbino) in the Marche region of Italy. The recipe calls for the use of Cubanel peppers and left over grape pomace, either white or red.
After searching the web during the fall of 2014, we couldn't find a recipe that matched this in any way. Neither could we find any Cubanel peppers available for purchase. Given that, we set out on a plan to prepare these for 2015. We are very fortunate to have many friends that grow many things, and Jeff became very interested in this project and agreed to grow the Cubanel peppers. We surmized that since they are best green, and turn red when fully ripe, that they would need to be planted late in order to meet our needs. He reported that this worked well as he planted them right after he harvested his onions, in the same bed.
We begin with the perfectly grown Cubanel peppers: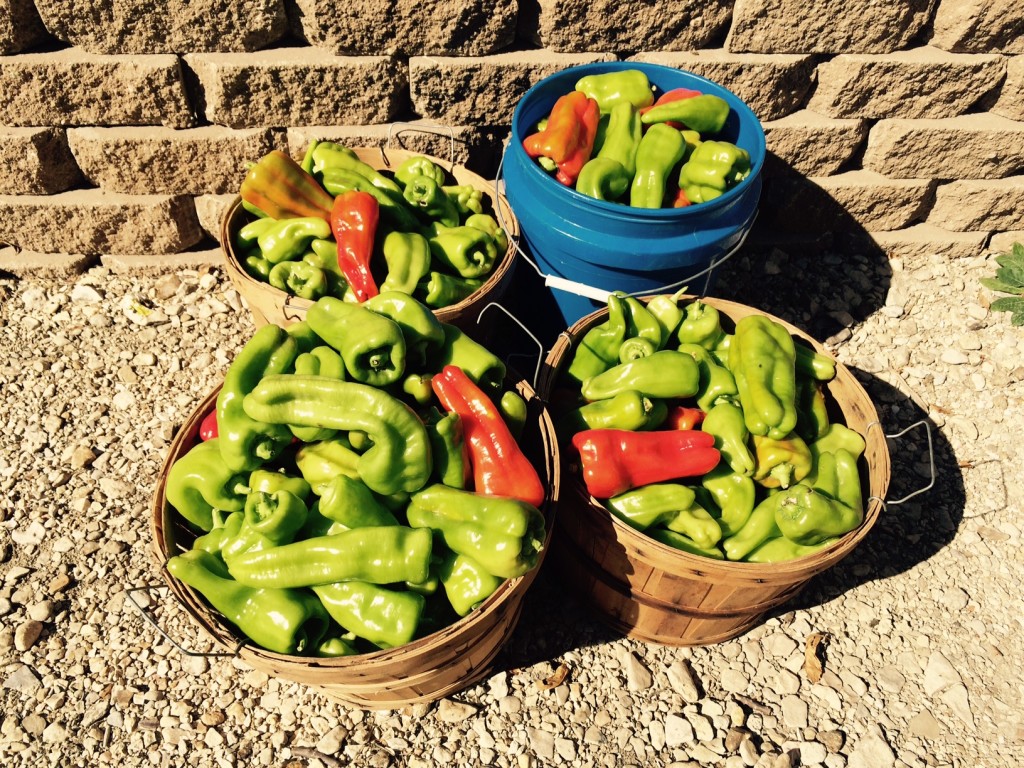 Then, over a thick base of pomace, we begin to add peppers, paying attention that none of the peppers touch each other: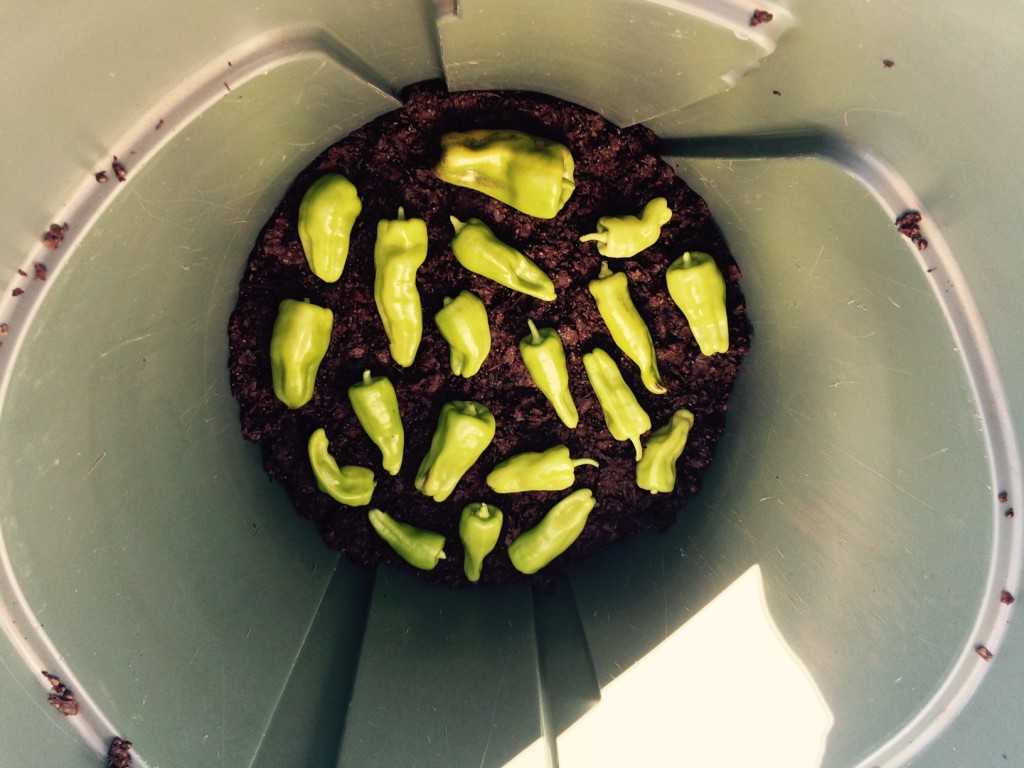 Gently cover the peppers ensuring they do not move together: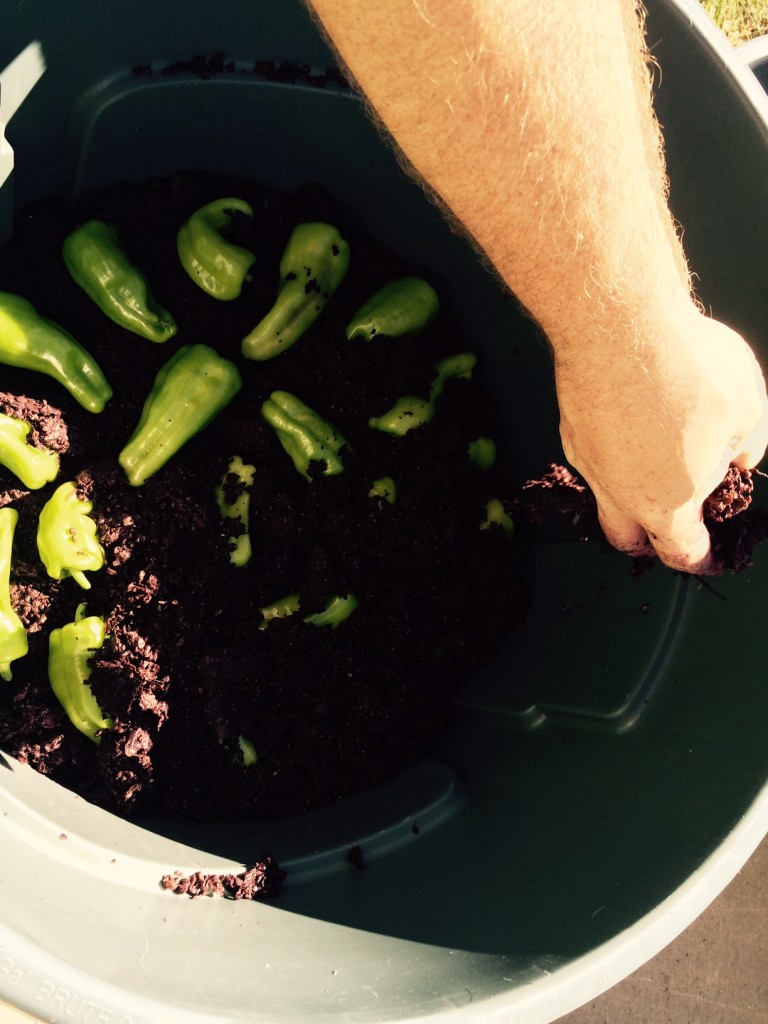 A little more: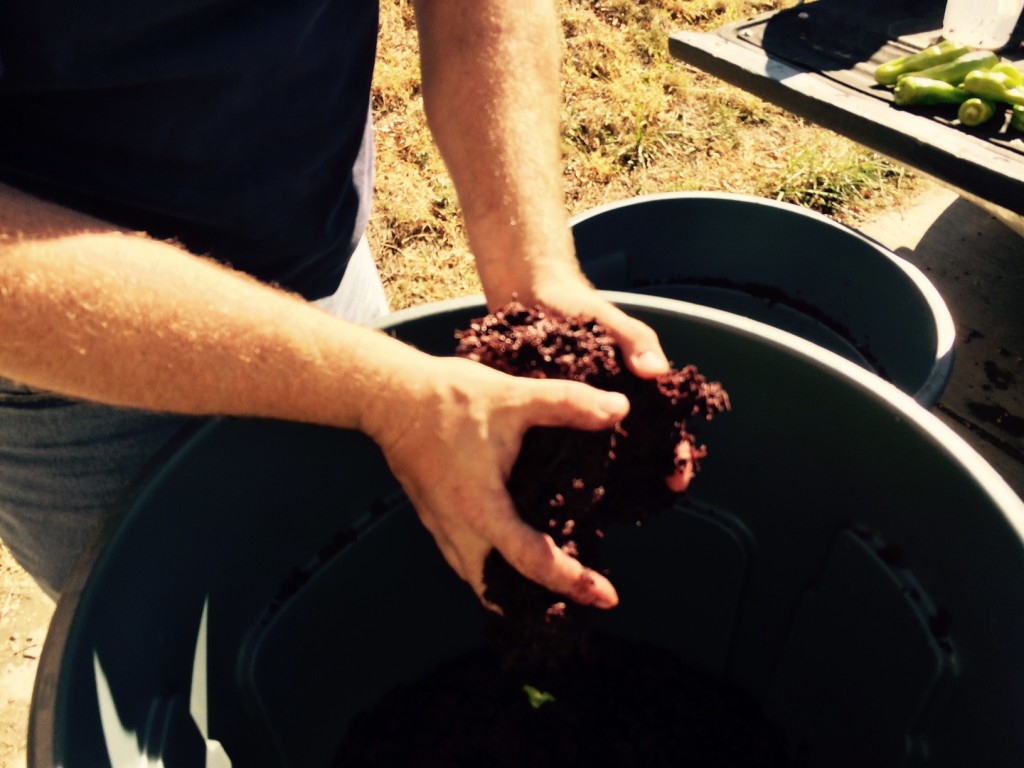 Prepare another level and repeat: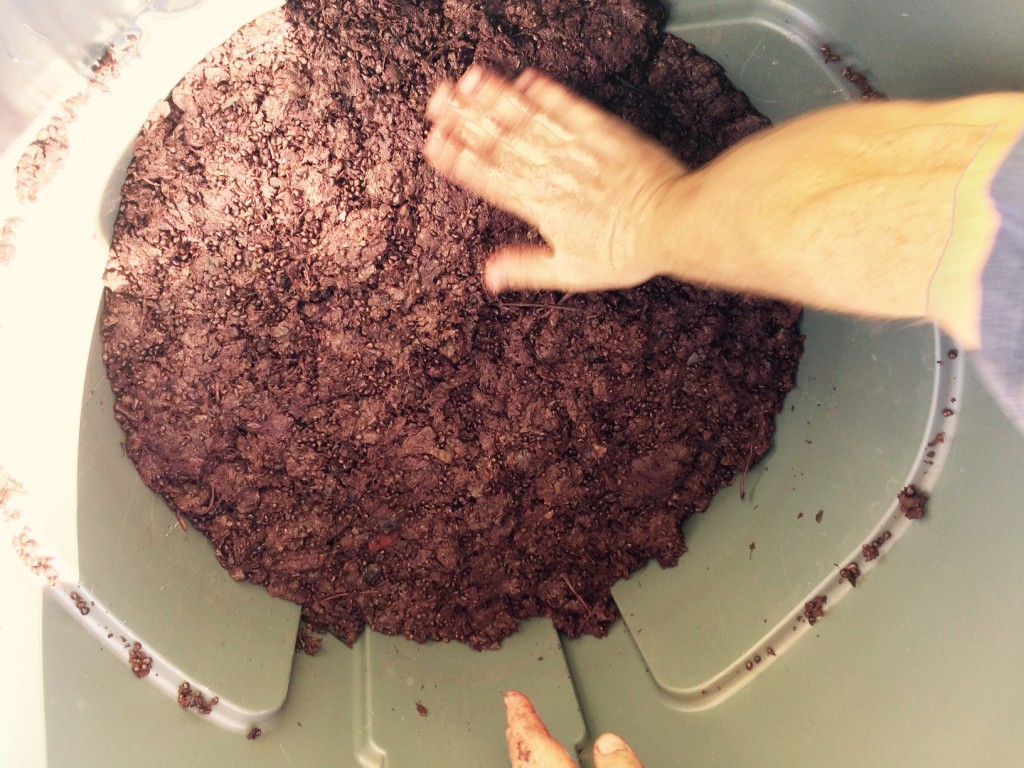 We then weighed the peppers down with a cover and some bricks. The original recipe calls for a piece of plywood, but we found that a cover from a 20 gallon food safe container fit well inside these 44 gallon ones. Once we covered them, we added water to cover the pomace. Daniel says they take about a month to be ready and he enjoys them most with olive oil and a little salt on a baguette. (He had us at baguette!)
We did load a few that were a little more ripe on the top layers to see how they would progress, and perhaps that will give us an excuse to dig into them a little early. Hopefully we might just have to have a tasting of these shortly before Thanksgiving. Check back to future updates! We hope that this becomes another of our harvest traditions for years to come.
Cheers!
Special thanks to:
-Jeff Ogle for planting, tend, and growing these awesome Cubanel peppers. It took a year of planning to do this, and we'll find out shortly how they will come out.
-Daniel Pambianchi for sharing this recipe. When we told him we were making this, and that Jeff had grown these peppers specifically for this, he seemed pretty pleased. As with wine, and most family recipes, the most joy seems to come from sharing with others. Daniel's original post can be found here: http://www.techniquesinhomewinemaking.com/blog/pepperoni-sotto-vinaccia-grape-pomace-pickled-peppers/