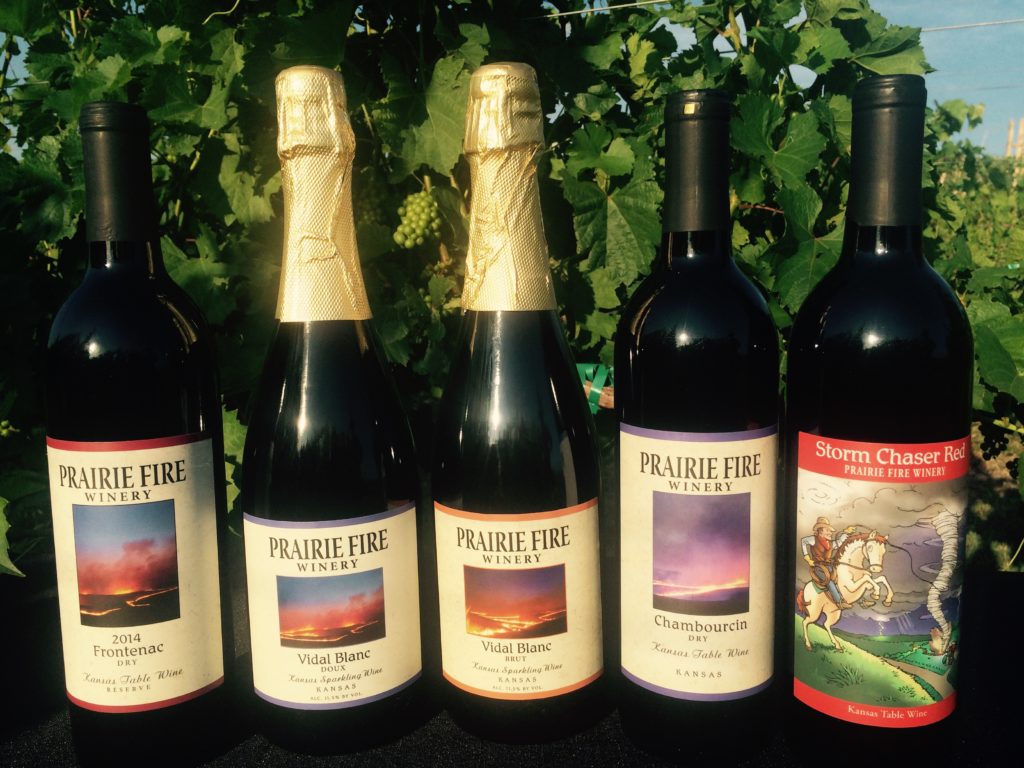 FOR IMMEDIATE RELEASE                                                 For more information contact:
June 20, 2016                                                                        Prairie Fire Winery, 785-636-5533
PRAIRIE FIRE WINERY RECEIVES 5 MEDALS FROM THE 2016 AMENTI DEL VINO INTERNATIONAL WINE COMPETITION
Prairie Fire Winery received a Gold medal, a Silver medal, and 3 Bronze medals in the 23rd Annual Amenti del Vino International Wine Competition held in Mystic, CT.
The competition was held May 28th and included wines from across the nation and as far away as Italy. American Wine Society Certified wine judges from throughout the United States awarded a Gold medal to Prairie Fire Winery's 2014 Frontenac, a Silver medal to its 2013 Vidal Blanc Doux Sparkling Wine, and Bronze medals to the 2013 Chambourcin, 2014 Storm Chaser Red, and 2013 Vidal Blanc Brut Sparkling Wine.
"We were honored to have been invited to enter, and even more honored for our Kansas wines to receive the recognition we did," said Winemaker Bob DesRuisseaux. "The terroir and slope of The Flint Hills is exceptional for wine grapes. We are honored to introduce our customers daily to our Kansas grown and made wines. In each glass you can truly Taste The Flint Hills."
A "growing legend", Prairie Fire Winery continues to expand its Flint Hills vineyard each year, and assist in the startup of several other area vineyards annually.
"Grape growing and winemaking aren't new in Kansas," said DesRuisseaux. "Grapes are native to the area, and immigrants were planting about 250 acres of grapes every year throughout the 1800's. They say what is old is new again, and this is simply a return to our area's roots. We're delighted to introduce travelers from all over to what Kansas has to offer."
About Prairie Fire Winery
Prairie Fire Winery grows 13 varieties of grapes and produces award-winning Kansas wines at its vineyard in the beautiful Flint Hills of Wabaunsee County. We also produce the first and only Methode Champenoise (Traditional Method) sparkling wine in Kansas history. Offering over 25 wines from dry to sweet, we have something for everyone. Learn more at: www.prairiefirewinery.com